Enter to Win A Pair of Samson SR880 Closed-Back Studio Headphones (November 9th – 30th)
Don't miss this opportunity to enter to win a pair of Samson SR880 closed-back studio headphones. SR880 headphones are perfect for both audio professionals and music lovers who desire sonic clarity and accurate sound. Just read the contest rules and then enter and submit your details below between November 9 – 30, 2020 for a chance to win. Good luck!

Sorry, this contest has expired.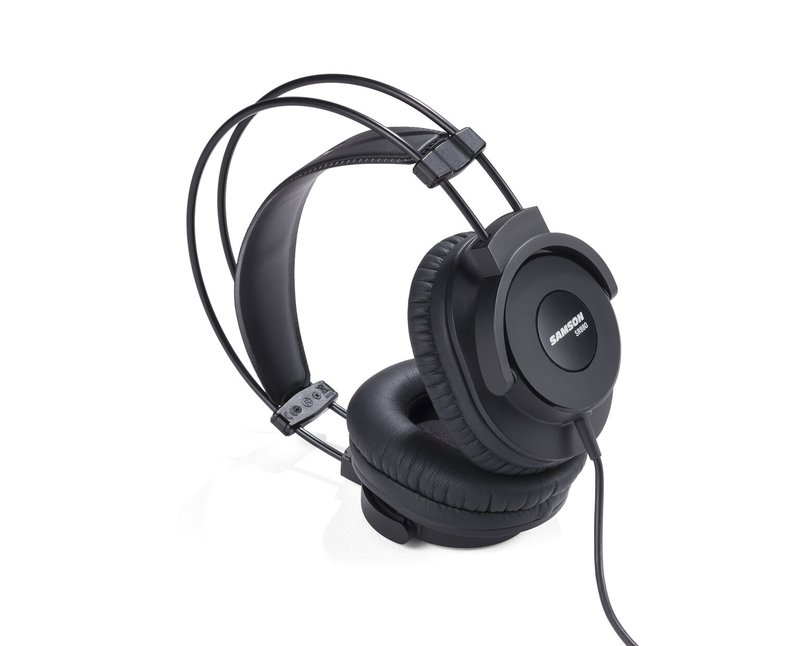 SAMSON SR880 CONTEST RULES (November 9 – 30, 2020)
NO PURCHASE OR PAYMENT NEEDED TO ENTER OR WIN.  A purchase will not increase your odds of winning.
HOW TO ENTER:
Go to the contest entry page at https://blog.samson.co/blog/2020/11/enter-to-win-a-pair-of-samson-sr880-closed-back-studio-headphones-november-9th—30th/, complete the form and enter the required information, including your name, address, and e-mail address.
Click "SUBMIT" to agree to these Contest Rules and to enter the contest. You may not enter if you don't agree to these rules.
Entries must be received between November 9, 2020 and midnight 11:59 pm on November 30, 2020. You must be 18 or older and a resident of the United States of America to enter.
We will select one (1) winner from among all contest entries for a chance to win one pair of Samson SR880 Closed-Back Studio Headphones (total prize valued at $79.99), and will notify the winner by December 4, 2020, based upon random selection.
We may post the winning entry on samsontech.com and we may use them in other advertising and web sites. We may post your entry even if you didn't win!  You give us the right to use your name and likeness in our advertising in any media.
The winner will be contacted by a representative of Samson Technologies Corp. by mail or e-mail and may be required to sign and return a prize winner acknowledgement to claim the prize. We will send the prize to the winner's address as entered on our site. Only one prize awarded.  We are not responsible for shipping errors.
Samson, will be given the e-mail address and other information about contest entrants. Contest entrants may be contacted with promotional e-mail and mail by Samson.
We reserve the right to cancel, terminate, modify, or suspend any contest, reject any entry, or make any revisions to the official rules as we deem necessary.
OTHER RULES:
Winners will be selected from the entries at random.  The decision of the Judges will be final and non appealable.  One entry per customer.  Samson Technologies Corp. (Sponsor) is not responsible for late, lost or misdirected entries.  Game is open to legal residents of the United States, except for the employees and immediate family (spouses and parents, siblings, children and each of their spouses) of Sponsor, its affiliates, subsidiaries, advertising agencies and any other company involved in the design, production, execution or distribution of the sweepstakes drawings.  All entries become the property of the Sponsor who will not return them.  Each entrant, whether or not selected as a winning entrant, consents to the use of his or her name and/or likeness by the Sponsor for advertising purposes in any media without additional compensation unless prohibited by law. Any tax liabilities are solely the responsibility of the winner and the winner may be required to provide his or her United States social security number for tax purposes. No content will be accepted for the contest that is defamatory, obscene, owned by a third party or, may, in Samson's sole opinion, be inappropriate or harmful to Samson's reputation.
ODDS OF WINNING:
Odds of winning depend on the number of eligible entries received.  We expect many entries and only 1 winner.
IF YOU WIN:
Winners release the Sponsor, and each of its affiliates, officers, agents, and employees from any responsibility or liability in connection with any loss, accident, or death incurred in connection with the use of or the installation of the prizes won in the giveaway. Each winner hereby consents to the use of his or her name and/or likeness by the Sponsor for advertising purposes without additional compensation unless prohibited by law.  Failure to comply may result in disqualification and the selection of an alternate. Any tax liabilities are the responsibility of the winner only.  Prize components are not exchangeable, transferable, or redeemable for cash. Sponsor does not make any warranty (including fitness for particular purpose) or guarantee with regard to any prize.  If any of the stated prizes is not available, Sponsor may substitute an item of comparable value.
ADDITIONAL RULES:
All federal, state, local, and municipal laws and regulations apply.  Sponsor is sole interpreter of the rules and its decisions are final. By participating, you agree to be bound by these rules. Void where prohibited by law. To obtain the name of the prize-winner, check on samsontech.com at 3pm or later on the day after the contest. Good luck!