Studio Tools
From the recording studio to the stage, from broadcast to installation, Samson Studio Tools is known for producing high-quality, reliable, and innovative products that solve common audio problems and improve overall sound quality.
S-Max
The S-Max Series offers level and impedance matching, ground lift, mono or stereo operation, and passive or active electronics. Choose the right box that best suits your needs.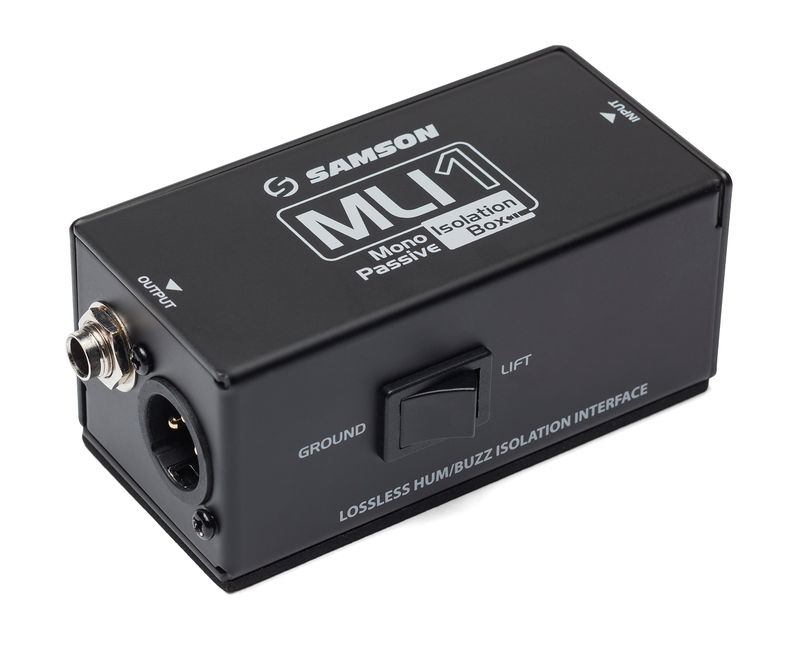 MLI1
The ultimate solution for hum and buzz-free audio! With its passive isolation box, MLI1 eliminates ground loops and converts unbalanced signals to balanced signals for long cable runs. Designed with premium sound circuitry and rugged construction, MLI1 is perfect for live, broadcast, and studio applications.