Samson Introduces New Products at CES 2022
It's that time of the year again. The holidays are over and we are back in Las Vegas for CES 2022. We are very pleased to share four new products that Samson is showcasing at the Consumer Electronics Show. 
If you're visiting the CES show, please come by the Samson booth and say hello. We're located in the Central Hall, Booth 18143 at the Las Vegas Convention Center.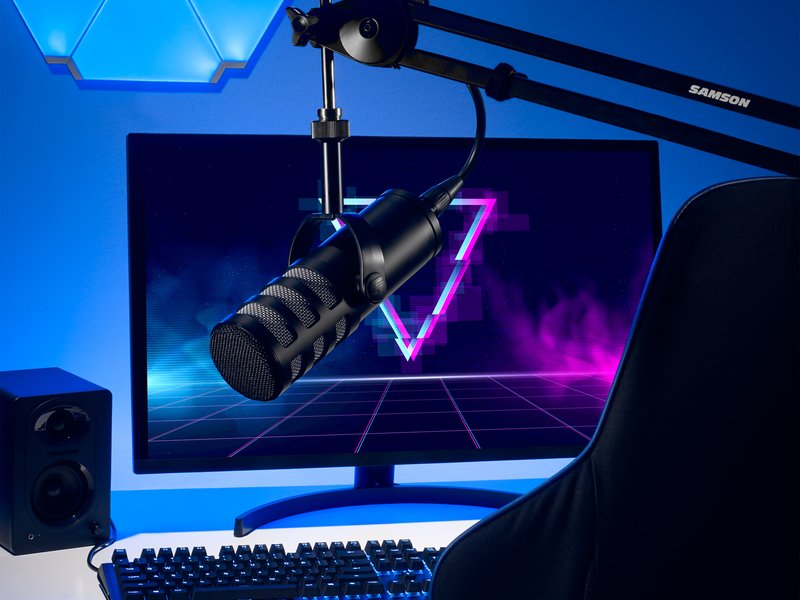 Q9x Broadcast Dynamic Microphone
The Q9x is a professional broadcast dynamic microphone that produces high-quality audio for broadcasts, podcasts, streams and music recordings. The microphone has a highly directional capsule for capturing vocals while eliminating background noise, making it ideal for use in untreated home studios. Equipped with an XLR output, the Q9x easily integrates into almost any professional or home studio setup and its wide dynamic range allows it to capture everything from quiet acoustic guitars to screaming vocalists, snare drum and even blaring brass. The Q9x is housed in an aluminum body with an integrated yoke mount that allows it to be attached to a boom arm or desk stand.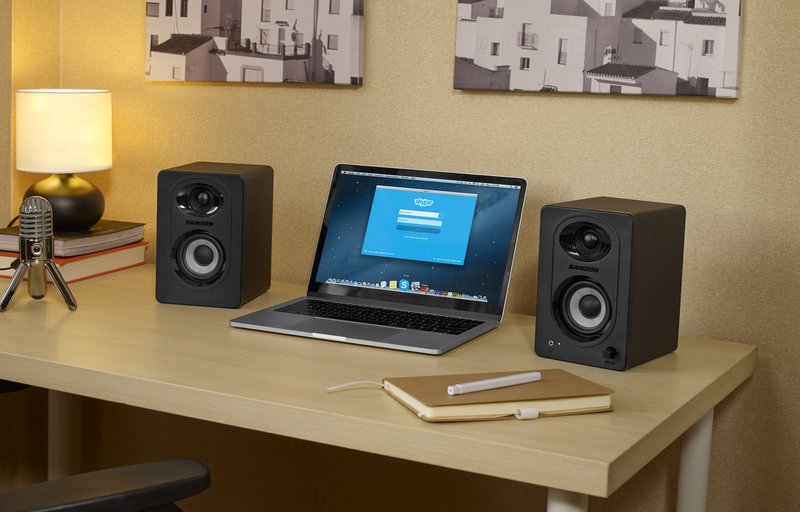 MediaOne M30BT / M50BT Powered Studio Monitors with Bluetooth®
The MediaOne M30BT / M50BT Powered Studio Monitors with Bluetooth are compact, full-range speakers for desktop and multimedia applications. Designed for home studios, streaming, gaming stations, and music playback, they are available as the M30BT with 20 watts, 3″ woofers and M50BT with 80 watts, 5.25″ woofers. These monitors offer an elegant design that fits into any room or workspace and offer studio-quality sound. Stereo RCA and 1/8″ (3.5mm) [M50BT only] inputs provide the flexibility for wired connections from a computer, media system, turntable or TV. Bluetooth connectivity allows users to wirelessly stream audio from any device directly.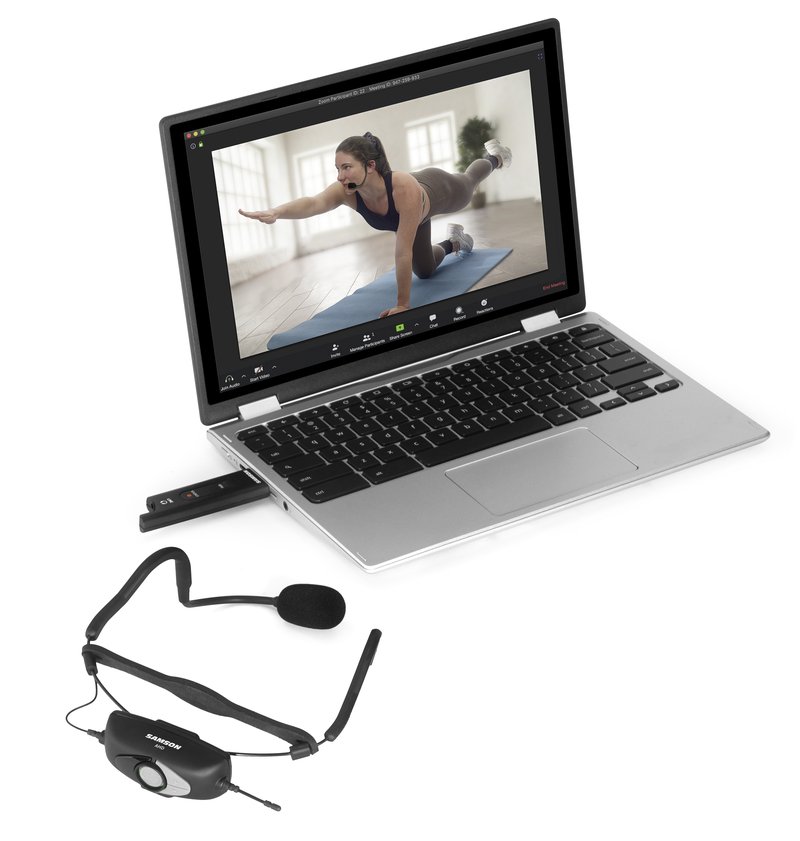 AirLine XD USB Digital Wireless Fitness Headset System
The AirLine XD is the perfect wireless solution for fitness instructors and active performers who are looking to stream from their home or studio. This innovative digital wireless system features the AHD micro transmitter mounted to a Qe headset microphone and RXD2 USB stick receiver that easily connects to a Mac or Windows computer. It also works with any Samson portable PA system that features a USB wireless port. The AHD transmitter has a built-in rechargeable lithium-ion battery that provides 6-hours of continuous use and offers 100' of wireless operation. With simple setup and one-touch pairing, the AirLine XD combines high-quality sound and true wireless freedom without the need for bodypacks or cables.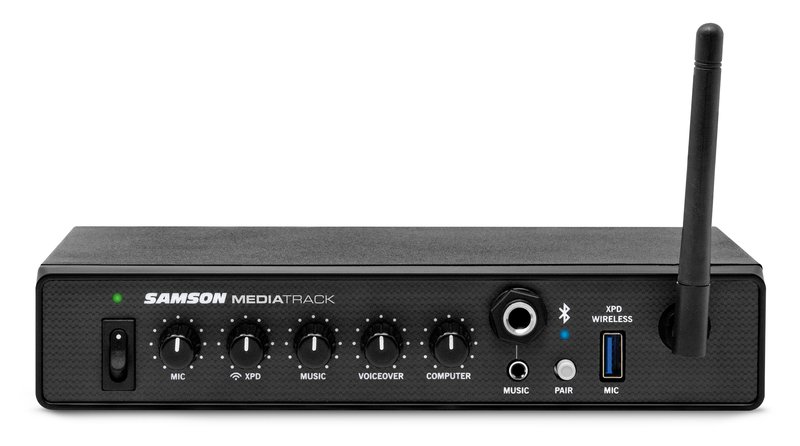 MediaTrack 4-Channel Mixer / USB Interface with Bluetooth®
The MediaTrack is a versatile 4-channel rackmount line mixer and USB interface with extensive connectivity. It is ideal for connected sound like hybrid classrooms, streaming fitness classes and houses of worship. It is also a great solution for commercial sound systems in restaurants, bars and conference rooms. MediaTrack features an array of input options for both wired and wireless sources as well as Bluetooth for streaming audio. A voiceover control with priority ducking enables you to lower the music up to 30dB while speaking through a wired or wireless mic to ensure your voice is always heard.