3 Tips For Yoga Instructors Shifting to Online Classes in the Wake of COVID-19
The COVID-19 pandemic has caused many industries to shift to online platforms. Teaching, working, and learning online has become the "new normal" across the world.
Prior to this moment in history, many in the yoga industry relied heavily on in-person classes, retreats, programs, and trainings. With the onset of COVID-19, studio owners, teachers, retreat centers, and yoga teacher trainings had to cancel all in-person options and switch entirely to online, some with very little notice and time for planning.
Adapting to teaching online can be a challenge for many, especially those teachers with little to no online experience. Whether filming and recording for YouTube or teaching live on Zoom, here are my three most important tips to help make the shift from in-person to online as smooth as possible.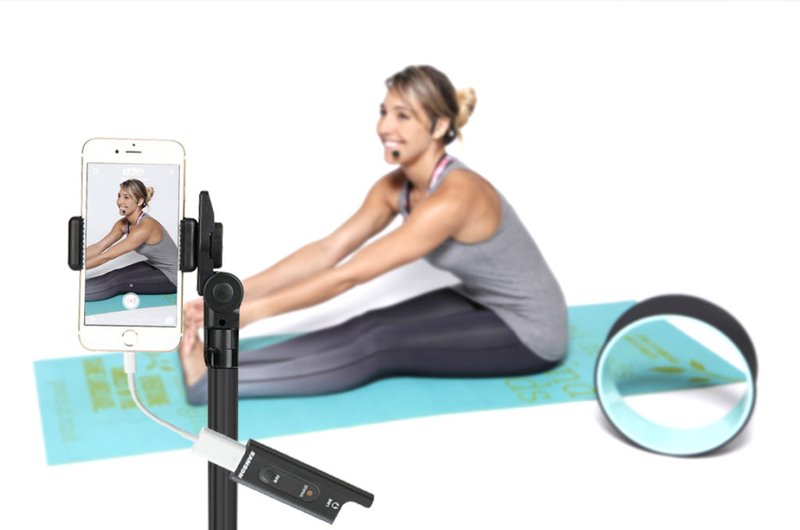 #1 Embrace the Importance of Quality Audio
It can be easy to become super focused on video quality, camera angles, and lighting (which are all important when creating your online product), but paramount to all of these is audio quality.
If your students cannot hear you, whether on a pre-recorded YouTube video or live on Zoom, you will not retain their attention. They will most likely stop watching your video in the first few minutes or discontinue attending your live classes.
No matter the quality of the video, if the sound quality is good then your students will stick around.
Since most smartphones can take quality videos, I always recommend investing in a good microphone to get started. 
Samson makes a variety of professional microphone solutions that are also very affordable. Some of my favorites include the XPD2 Headset USB Wireless System and Go Mic Mobile Lavalier Wireless Microphone System. You can see a full list of my top microphone selections in my article "Want The Best Microphone For YouTube? Here Are My Top Picks."
#2 Make it as Easy as Possible For Your Students
Whether you choose to lead online yoga classes via Zoom, upload videos to YouTube, or have a Facebook group where you stream via Facebook live, it's important to make it as easy as possible for your students to attend your classes.
While most people have the basic skills to join the online world for a yoga class, you'd be surprised how many steps are involved just to get started.
To help make it as easy as possible, try sending out a schedule in advance with step-by-step instructions on how to join. Then send another reminder the day before the class and then another one about 30 minutes before the class begins.
This helps students get prepared ahead of time and log online before you begin your class.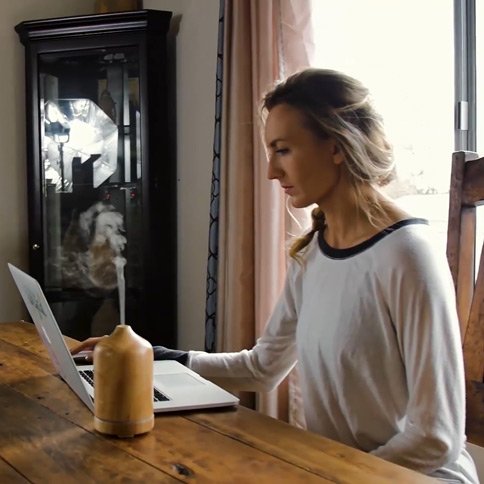 #3 Look to Successful Online Yoga Teachers For Guidance
While this is a new frontier for many yoga and fitness instructors, there are many others who have been teaching exclusively online for years. So they know how it works, what the best tools are, how to get paid on time, and how to find new students.
Rather than re-inventing the wheel (aka learning how to teach yoga online), look to those who have not only invented the wheel but have also perfected it.
One great way to do this is to join online yoga communities. You can peak behind the proverbial curtain and see how others are doing it.
Enrolling in an online yoga community is a great way to maintain your personal practice, continue your education (be sure to choose a membership with courses as well as classes) and become more acquainted with online yoga.
If you're serious about moving your yoga career online, and keeping it there, then invest in a professional training that can help you build your online yoga business. Look for a quality online training that not only has an online platform but teaches you how to teach online…there is no better way to learn than by doing!
Choosing a training that combines self-study and interactive live calls will give you the knowledge and experience you need to navigate the nuances of creating online products and live classes.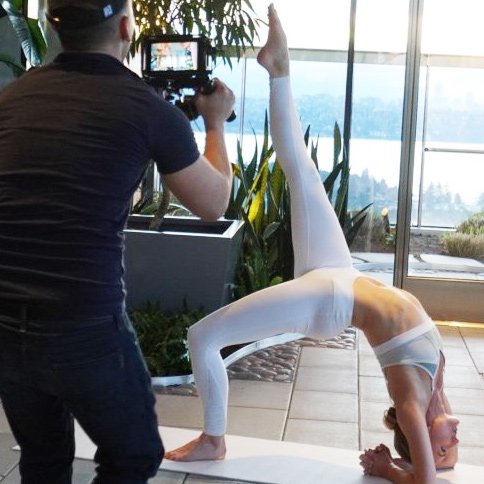 My advanced yoga teacher training, for example, teaches my students how to launch and run a successful online yoga business. While it's not the only way to professionally prepare yourself for this transition, it's a good example of the kind of training and support that is available to you.
Being a yoga teacher is a lot like being a freelancer and this is especially true when you start teaching yoga online. If you invest in a good microphone, remove any barriers that your students may have to join your online yoga classes, and learn from others who have been doing it for a long time, then you will be well ahead of your competition.