Acts of Covid Kindness: An Update from Mobile Journalist Yusuf Omar
Yusuf Omar is a multi-award winning journalist and Co-founder of Hashtag Our Stories, a TEDx speaker and former CNN Senior Social Media Reporter on Snapchat. Previously the Mobile Editor at the Hindustan Times in India, he empowered 750 journalists to tell stories with their phones. He has been a foreign correspondent with just his phone since 2010 and covered the Syrian civil war. In 2017, Yusuf and his wife Sumaiya launched Hashtag Our Stories to further empower mobile video storytelling communities around the world. 
Much has happened since our last story on Yusuf and he has provided us with an update while under lockdown from his home in South Africa. Yusuf discusses how Covid-19 has affected his work as a mobile journalist, new projects, and some positive 'acts of Covid kindness' he has seen through user-generated storytelling.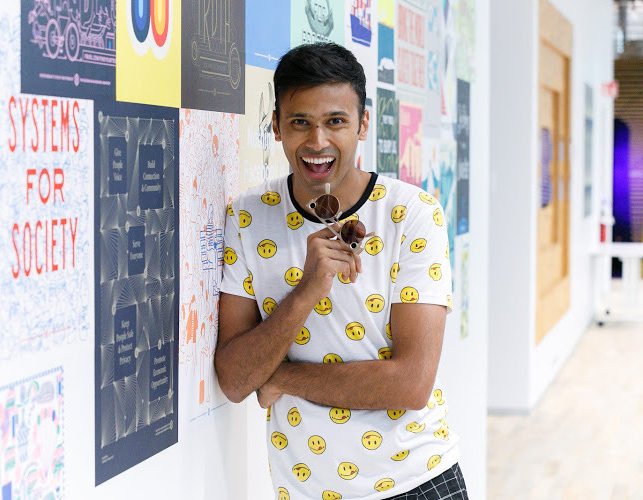 Photo by Yeo Kai Wen 
What has changed for you professionally during the Covid-19 crisis? 
We have scaled back on our physical offices and expanded our virtual offices. Now we host virtual offices via Google Meets and it's actually made the team incredibly productive being able to work and communicate from home. And yet we're an organization that was always designed to work remotely. We have correspondence all over the world and have trained mobile journalists in 140 countries and we've really been able to activate that community. 
 
Can you share something positive that has come from this crisis? 
I think we've seen access to more user-generated content than ever before. We have access to literally millions of videos through our partnership with Snapchat for example. And with people at home, they've had more time to really focus on their mobile storytelling skills. On a positive note, we've seen better quality storytelling coming through. And more specifically we've seen amazing stories of acts of Covid kindness — people that are doing things to help other people, whether it's feeding people or entertaining those that are in self isolation. So there's lots of really positive stories that are coming through of humanity and hope. 
What projects are you currently working on?
We're working on tons of really exciting projects. One of them is the Future News Fund with Bethnal Green Ventures and Nesta in the UK. And that's an effort to fight hate crimes. We are building augmented reality camera lenses, which are effectively toolkits to help communities in Birmingham and across the UK to fight hate. They can tell stories about their lives, communities, cultures, and religions to help create more empathy and understanding. That's a really exciting project that we're doing. We're also sending Snapchat spectacles (camera glasses) to communities all over the world and telling stories through their eyes during the Covid-19 crisis. Again, acts of Covid kindness — people that are doing good things and spreading positivity.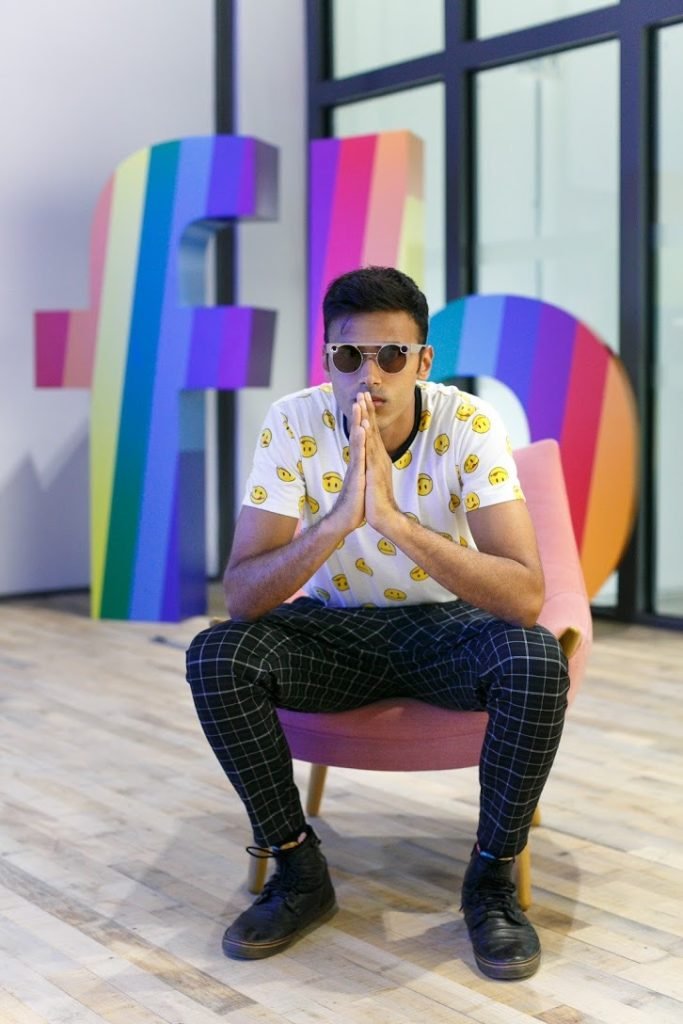 Photo by Yeo Kai Wen 
What are some of the new trends in social media and electronic news gathering?
I think there's been a real increase in the amount of people engaging in VR (virtual reality) and more specifically live social VR experiences. Being able to meet people in a VR experience has been really interesting, especially when they're in self isolation at home. I think more broadly the emergence of wearable technology is taking off in a big way. We're seeing augmented reality as a whole becoming more accessible. Everybody's playing with face filters and selfie lenses and we're going to start moving from fun uses to more utility-based functions like tools to be able to carry out tasks. You could look up at the sky and see the weather or you could point to the front of the bank and see a stock price and all sorts of interesting things. For example, Snapchat created a lens that lets users donate directly to the World Health Organization (WHO). 
From a mobile journalist's perspective, how has this crisis changed the world and how has it impacted you professionally? 
We are like much of the world itself being under quarantine and in lockdown. I'm still a mobile journalist telling stories around the world, but doing it now from the privacy and security of my own home. It's just doubled down on the need to curate user-generated content. But it's not enough to just find videos online that are going viral. Everyone has access to those. You've got to work with communities to train them up to create new stories that aren't bubbling to the top of your social media timelines. And that's what's been really exciting, building out those processes and moving from Yusuf and Sumaiya having to fly around the world and train communities to being able to send online toolkits to help people do that. 
Yusuf Omar was one of the first mobile journalists to use the Samson Go Mic Mobile and XPD USB wireless systems. Read the article Mr. MoJo Risin' – Yusuf Omar and Hashtag Our Stories.