Hosting a Virtual Graduation Ceremony
When it became quite clear that schools in NY state were not going to be returning for the year, one of the first things administration in my school district did was to reach out to the music department and ask if any teachers had experience with producing a live streamed event. Fortunately, I've done a few and had some ideas on how to make a live streamed remote graduation a reality. I knew that we had to come up with a system that was as easy and failsafe as possible, but I also knew we had to step up our game. For my students moving on to high school, missing a live graduation is a big deal – we had to do our best to make this event better than what everyone expected. I reached out to my friends at Samson and they came through big time.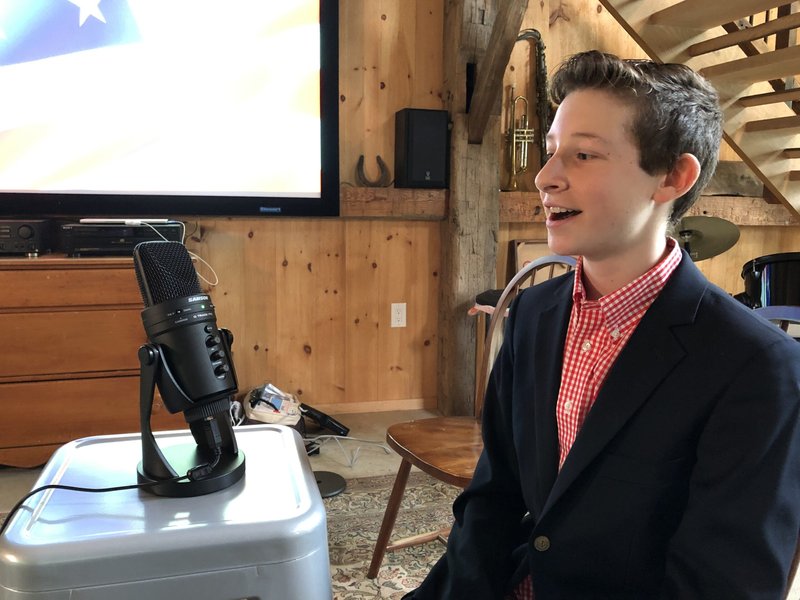 Student Musicians
Our students have Chromebooks, and one of the first things I did was plug in a G-Track Pro to see if it would work. Not only did it work, but it 'took over' the poor quality webcam mic without any extra steps. I was able to have students submit musical performances simply by dropping off a G-Track Pro to them, and instructing them to record their videos on their Chromebook with the mic plugged in. Since the G-Track Pro has plenty of headroom and a low noise floor, I was actually able to print an instruction with a 'mic level' that worked for every student from singing to giving a speech.
Faculty Guests
I wanted the faculty speakers and principal to have access to G-Track Pro microphones as well, so we picked up 3 more to send to those staff. Using a condenser on their desk and a little bit of 'set dressing', we were able to make the faculty guests look like talk-show hosts. It added a real flair to the event that made it feel incredibly special and electric for the students. We received many comments that due to the nature of the production, the speakers were actually heard more clearly and kept audience attention better than the years we did in-person ceremonies. Score number 2 for the G-Track Pro!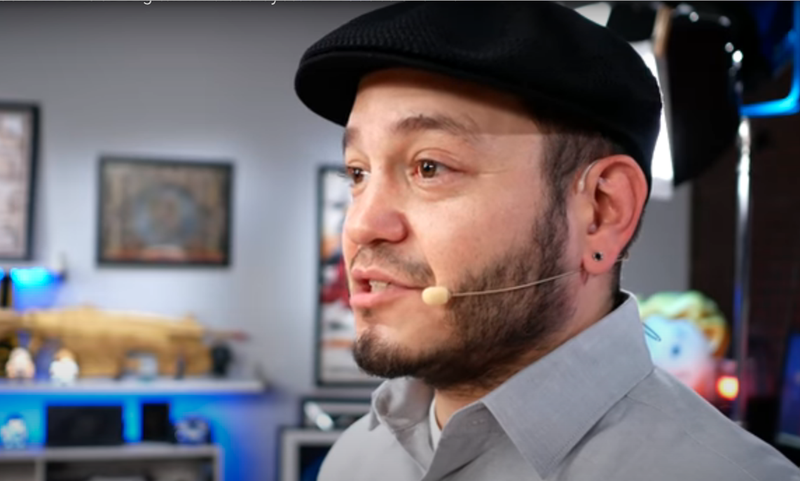 Command Center
The final piece to the puzzle was my live streaming 'command center'. I needed a hands-free solution so that I could 'talk back' to all of the guests who were connected virtually to let them know when they were 'up next' in the ceremony. I chose the Samson XPD2 headset with an ear-mounted mic solution. This kept the microphone out of my way, kept my hands free, but allowed me to have a simple and clear way to quietly advise the guests when their stream was going 'live' in Wirecast (the software we used to broadcast the event). In the end, we pulled together over 20 student speakers, 15 faculty guests, 4 administrative hosts, and one teacher/producer into an event that combined pre-recorded material with live shots. Nobody knew what was live and what wasn't, and everything sounded professional and clean. The kids replaced a lost opportunity with a new memory that was special, fun, and educational. With just a few microphones!