Samson's Guide to Gift Ideas for Dads and Grads in 2021
Summer has arrived which means Father's Day and Graduations are upon us, and I'm sure many of you are looking for a way to celebrate the special folks in your life! Here are 6 great gift ideas that are sure to help make your Dads and Grads feel inspired as we approach the summer months! We're covering everything from new headphones to a compact and portable sound system that is sure to make the party on the beach a blast!

Wireless Audio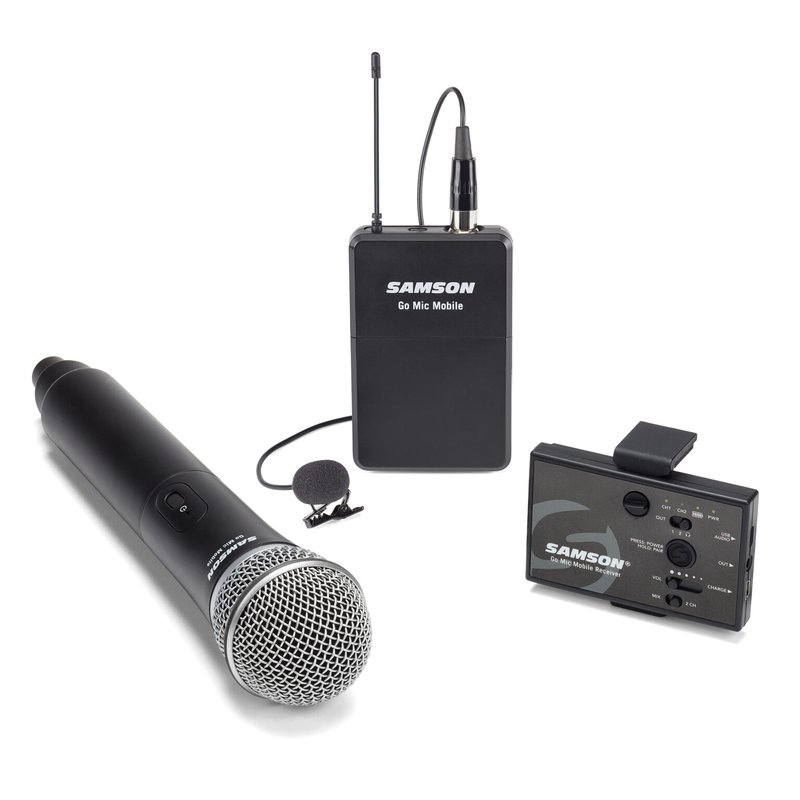 Go Mic Mobile is one of the most compact and convenient wireless mic solutions available, and it attaches directly to your smartphone! Every video you shoot with a Go Mic Mobile will sound professionally produced with clear audio, and you can even utilize 2 microphones at once with a single Go Mic Mobile system. It's the perfect companion for any grad looking to be able to produce quality online content. Whether it's a handheld mic or a lavalier that attaches to your shirt, there are many great configurations of the Go Mic Mobile available.
Studio Monitors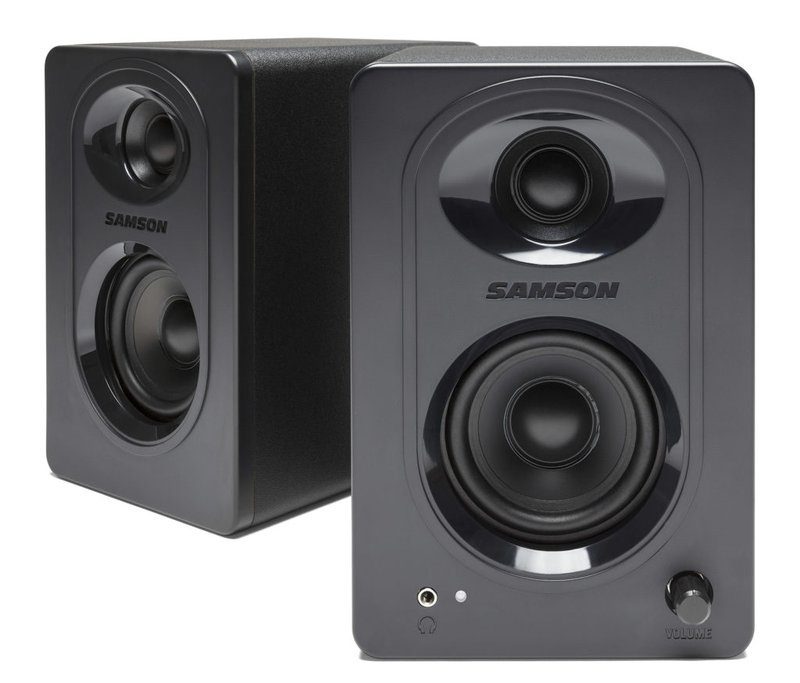 Having a good set of speakers for your computer or mobile device is a must as our devices morph into sources of both productivity and entertainment. Whether dad is working in the home office or your grad is setting up their apartment, the computer is now a central hub of watching videos, films, and other online content. Nobody likes watching the latest blockbuster movie with a set of 1/2″ laptop speakers barely trying to keep up. Whether your beloved one is viewing YouTube videos or binging the latest Netflix series, the Media One speakers are the quickest way to get powerful theatrical sound out of your laptop or mobile device. There are an array of models to choose from, with features like bluetooth available if your gift recipient wants to stay wireless. These speakers are perfect for anything audio related from watching movies to mixing music.
USB/iOS Microphone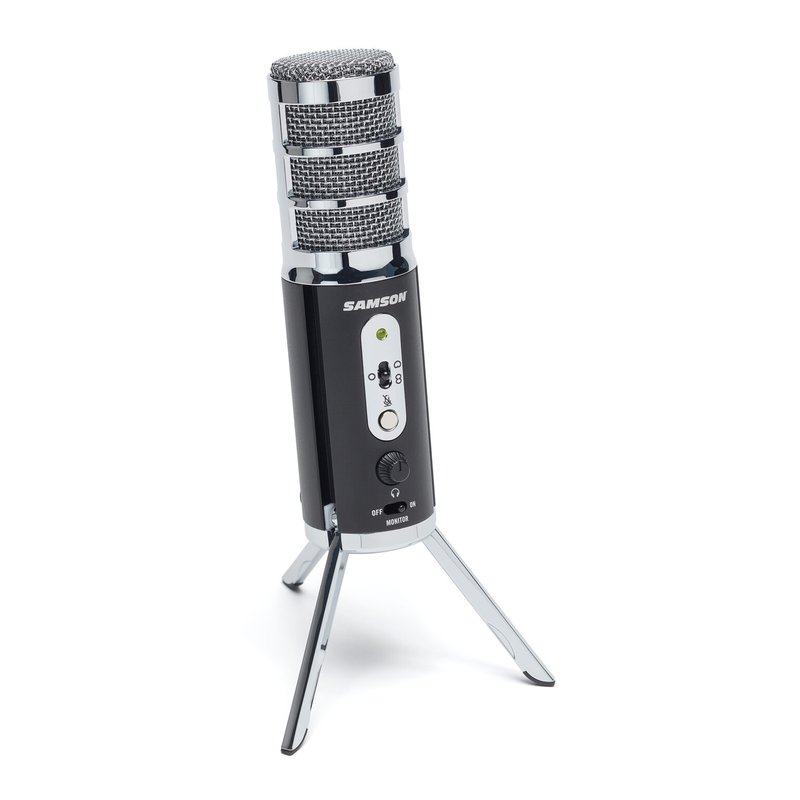 The Satellite is a great mic to enhance sound quality for any device from mobile to desktop. If you're recording videos for social media apps like Tik Tok and want folks to hear you more clearly – the Satellite is the solution. The Satellite has a variety of pickup patterns, so you can focus it on a single speaker, or use it to capture a group musical performance. If you're a streamer, this is one of the most discreet condenser microphones you can find that won't take up valuable screen space. With a single cable connecting the mic to your device, this solution is the easiest way to go from 'hard to hear' to 'impossible to misunderstand' in any video application. There's even a headphone jack right on the mic when you're using the Satellite with a device that doesn't have one!
Headphones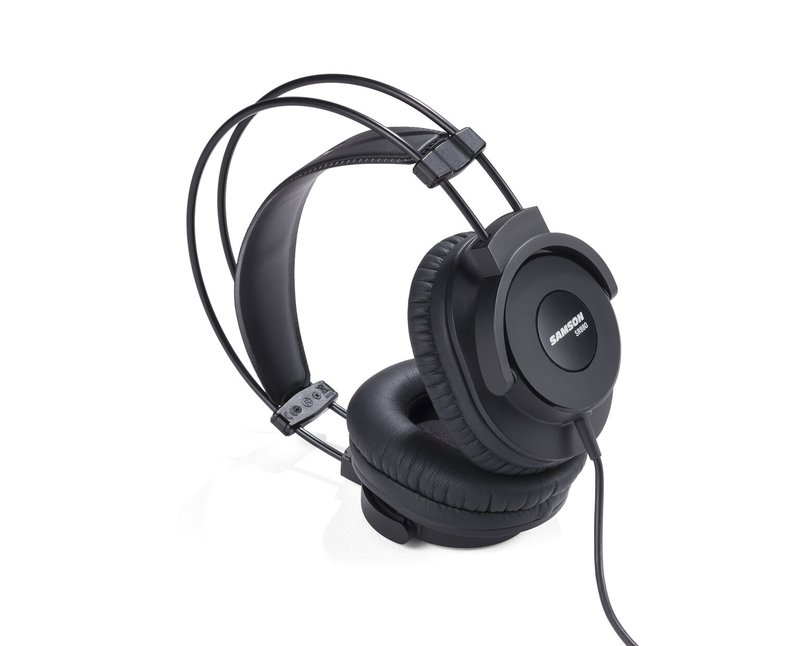 A good set of closed-back headphones is a great gift idea for any family member who might be seriously into music or streaming. So many earbuds or wireless solutions are not designed for longer listening sessions, and the ear / head pain associated with them sure shows it! The SR880 studio reference headphones were designed for both comfort and quality from the ground up. Your beloved gift recipient will have no issue wearing these for longer sessions, and the closed-back design will make sure that the stereo sound field is intact as they listen to music or watch a movie.
Portable PA System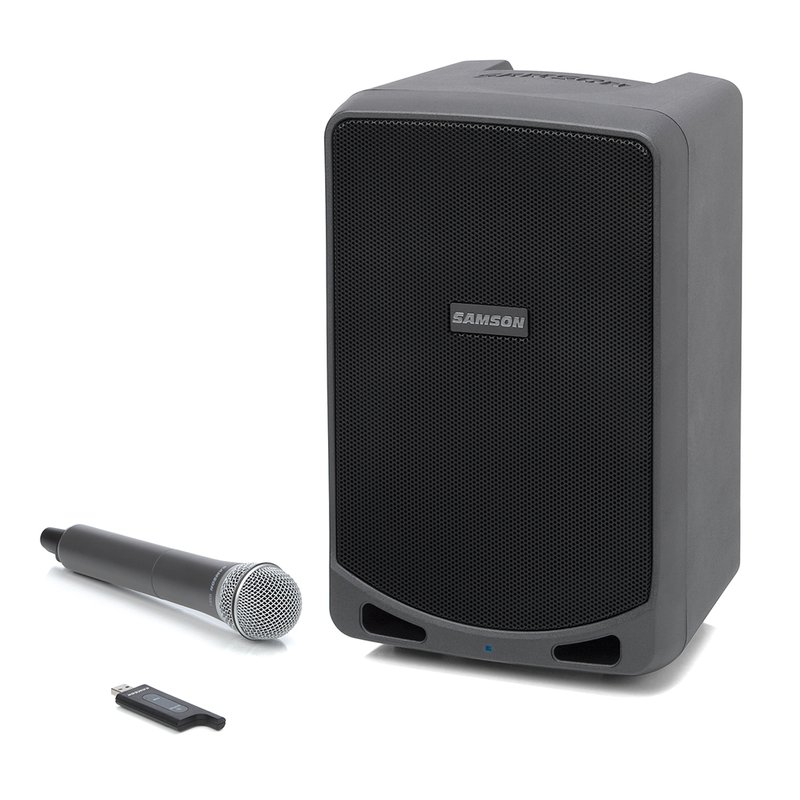 Expedition rechargeable PA systems are the perfect solution for anyone who wants to bring great sound with them wherever they go. The Expedition XP106w has a slew of features from Bluetooth capability, built-in mixer options, a USB wireless mic system, and more that can go along with it. The system is also light enough to carry and fits in the backseat of your car. When you're bringing that 4th of July BBQ to the beach, the tiny Bluetooth speaker most folks use just won't cut it. The XP106w gives you a long lasting battery with up to 20 hours of use that can power the volume for a larger gathering. This allows your music to be both portable AND powerful! From party music to microphone announcements, the Expedition XP106w takes the mystery out of PA systems and makes being a 'party host' approachable for anyone.
Bonus Gift Round: For Podcasters and Streamers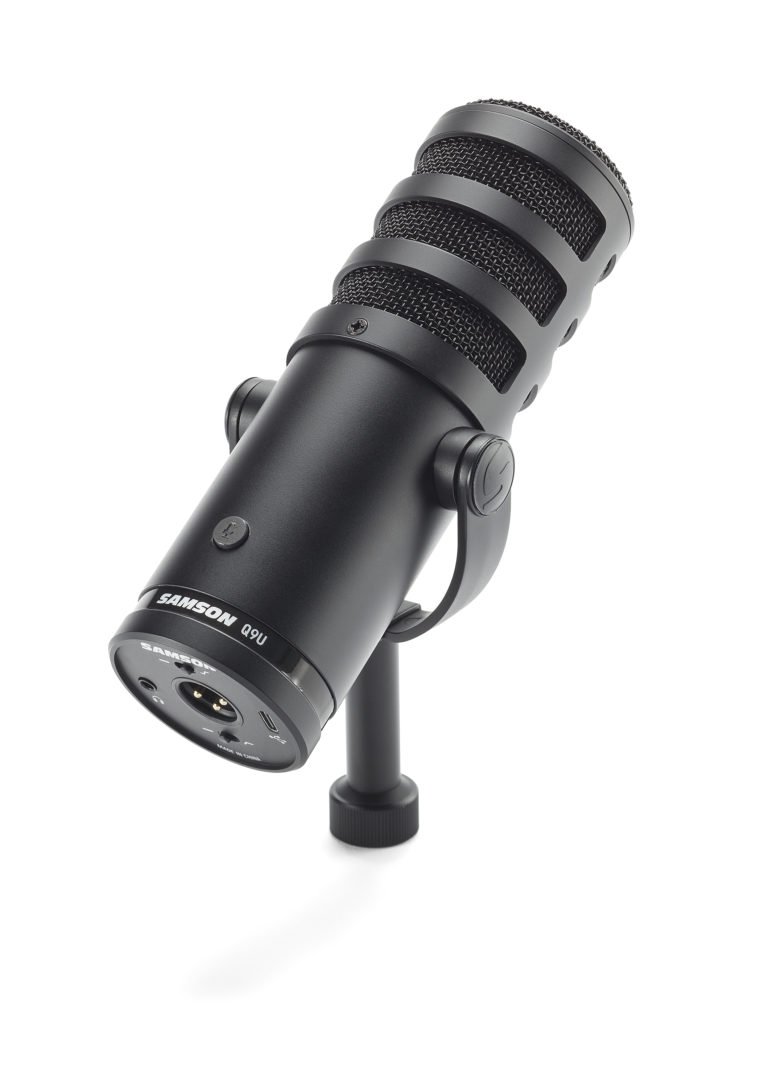 If your dad or grad is into podcasts or streaming, chances are they are already aware of the Q9U microphone. The Q9U is a high-quality broadcast dynamic microphone that will give your live stream or podcast a 'radio ready' sound that makes your production a cut above the rest. If you want plug and play, the Q9U has an included USB port. If you're an audio pro and you've got an audio interface, the Q9U also includes an XLR out to use with a traditional preamp, mixer, or audio device. From noise rejection to a full-bodied vocal sound, the Q9U has everything a content creator needs to stand out from the crowd. Pair it up with a Samson MBA28 boom arm for the convenience and look of a pro studio and you've got a gift that will make the streamer in your life feel like a true pro!