Samson Unveils New Products at NAMM 2020
The world's largest music product trade show of the year is here!
Samson is very excited to showcase our exciting line-up of new and innovative products alongside the industry's top players at the 2020 NAMM Show in Anaheim, California.
For this year's big event, Samson will be unveiling the newest in wireless, active loudspeakers and studio headphones as well as the much-anticipated Q9U XLR/USB Broadcast Microphone.
Included below is a preview of all the new products that will be on display. For those attending, check them all out in person from January 16–19 at the Samson booth located at 14116, ACC North Level 1 at the Anaheim Convention Center.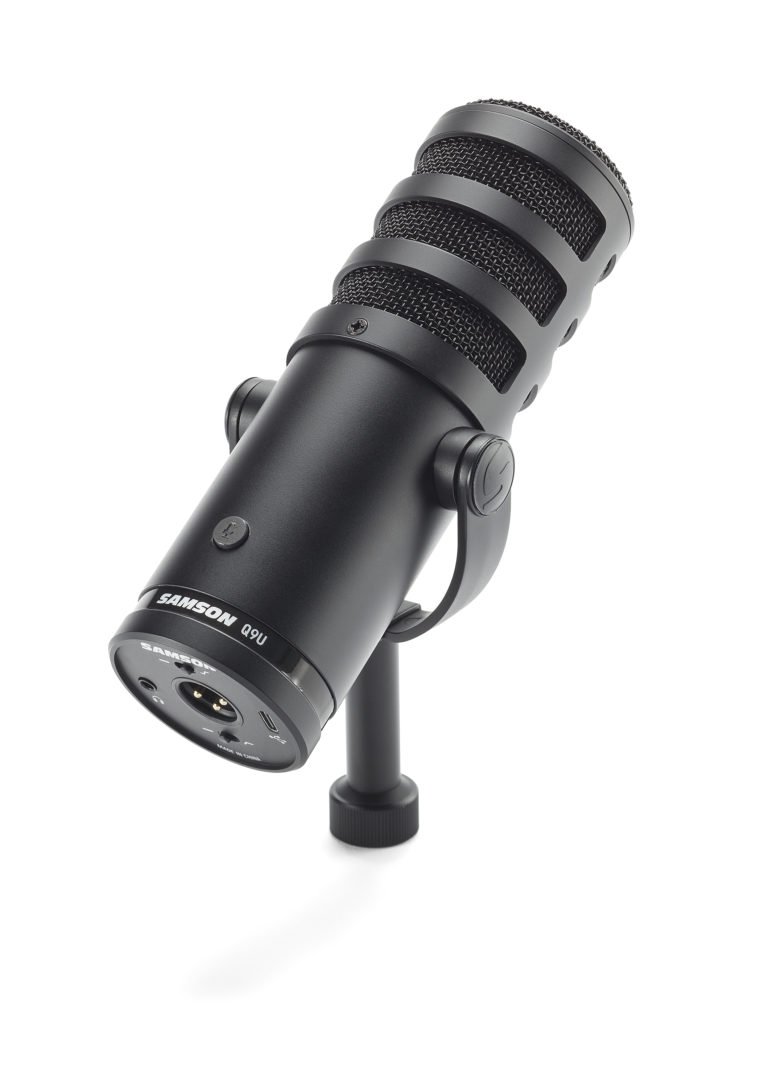 Q9U XLR/USB Dynamic Broadcast Microphone
Building on the success of our USB microphone line and taking input from podcasters, we developed the Q9U Professional Broadcast Dynamic XLR/USB Microphone. This microphone is tailored for broadcasters with a new dynamic capsule with a humbucking coil, analog XLR and 24-bit/96kHz USB outputs, zero-latency headphone monitoring and onboard mute switch. The Q9U is a great step-up for podcasters and streamers looking to create high-quality productions. USB and XLR outputs allow for integration into any mobile, home or professional production workspace.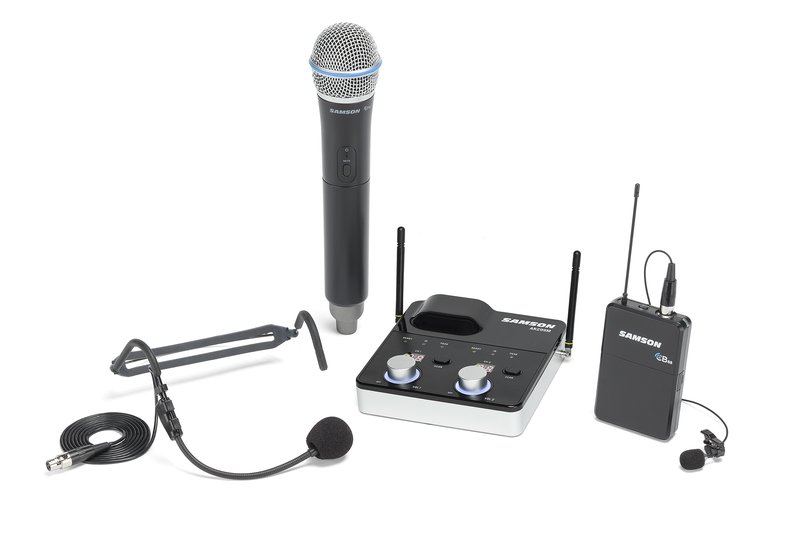 Concert 288m Dual-Channel Micro UHF Wireless System
Expanding our innovative lineup of dual wireless systems, the Concert 288m pairs our Concert 88 transmitters with the new AR299m tabletop portable receiver. The AR299m dual channel receiver offers 100 wireless channels across a broad 24 MHz bandwidth, one-touch scanning to automatically select the clearest channel and XLR, 1/4″ and 1/8″ outputs. The system is available in three multi-transmitter configurations: Dual Handheld, Presentation with two lavalier and two headset mics, and All-In-One with one handheld transmitter and one beltpack transmitter with both a lavalier and headset mic.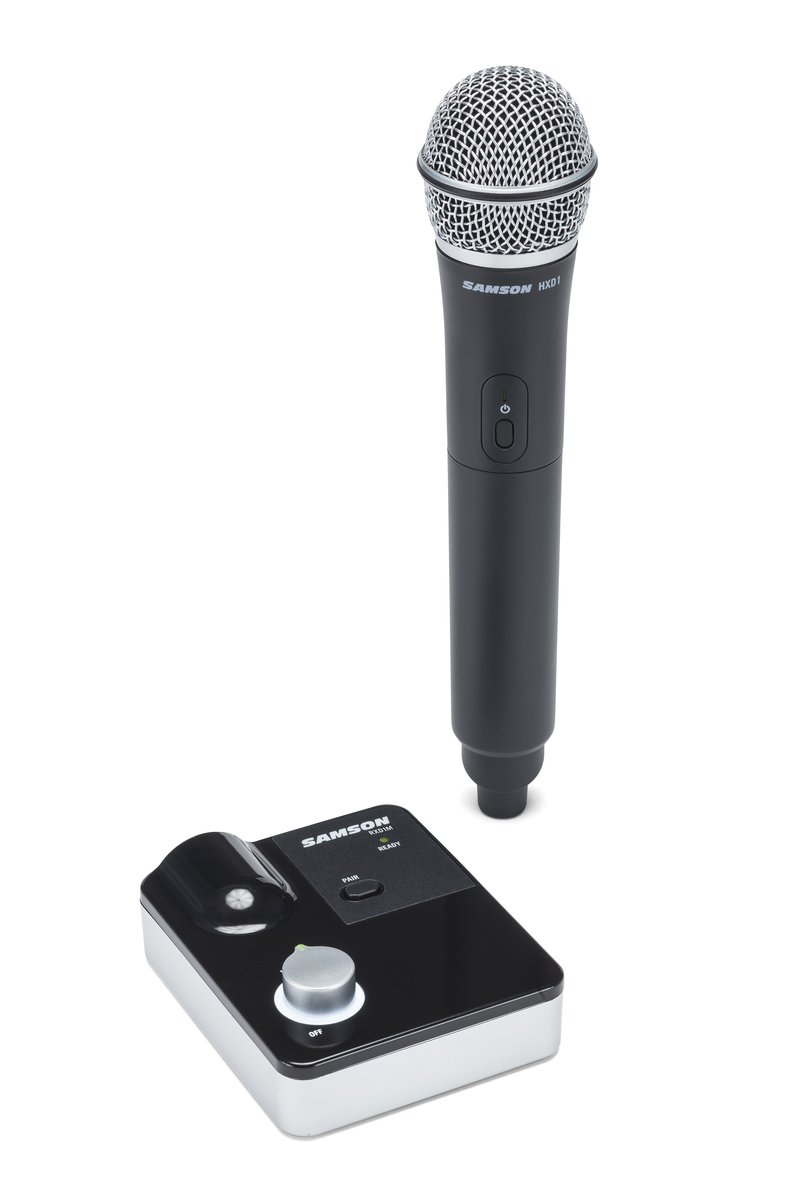 XPDm Digital Wireless System
XPDm is a digital wireless microphone solution that is ideal for presenters, fitness instructors, educators, interviewers and more. Operating on the 2.4GHz frequency range, the XPDm features a portable tabletop receiver and is available in Handheld, Lavalier and Headset transmitter configurations.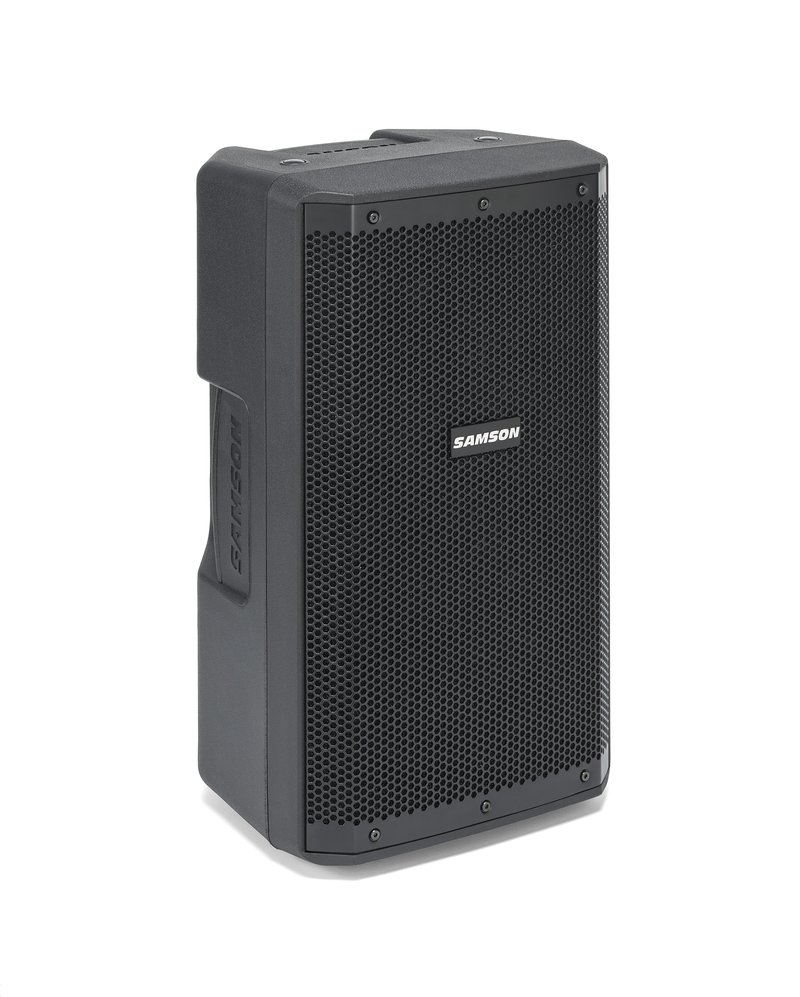 RS110A Active Loudspeaker with Bluetooth®
The RS110A is the newest addition to the RS active loudspeaker series. This lineup has best-in-class performance at an unmatched price point. Lightweight and easy to transport, this powerful speaker features an onboard mixer with two mic/line inputs with variable compressor knobs, Bluetooth audio streaming and a USB Wireless port for connecting Samson XPD Series wireless microphone systems.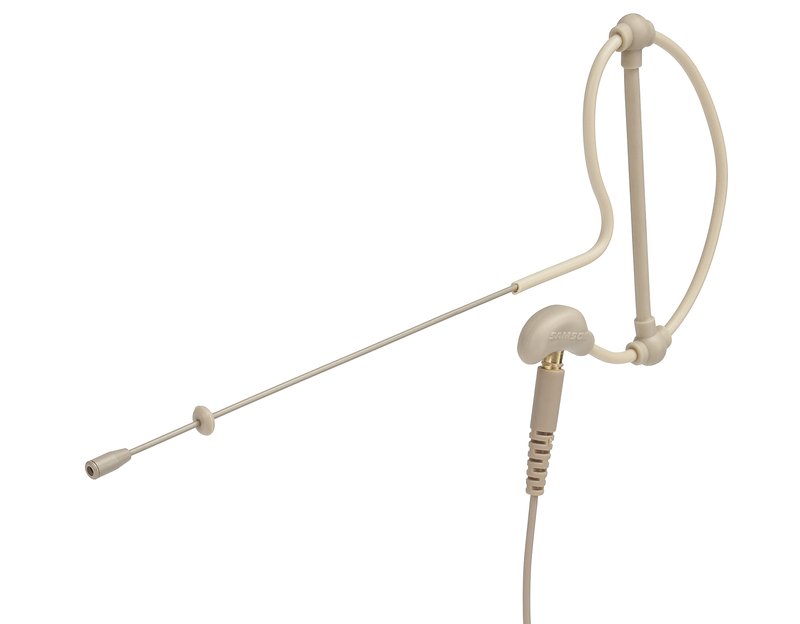 SE10x and SE50x Low Profile Earset Microphones
The SE10x and SE50x are updates to the very successful SE earset line. The microphones are now IP65 rated against dust, sweat and moisture and include four detachable microphone cables with 1/8" (3.5mm), Hirose® 4-Pin, Switchcraft® TA3F and Switchcraft® TA4F adapters, allowing them to work with most popular wireless systems. The microphones are also bundled with four windscreens for reducing wind noise and P-pops, a collar clip for unobtrusive wire placement and a protective carry case.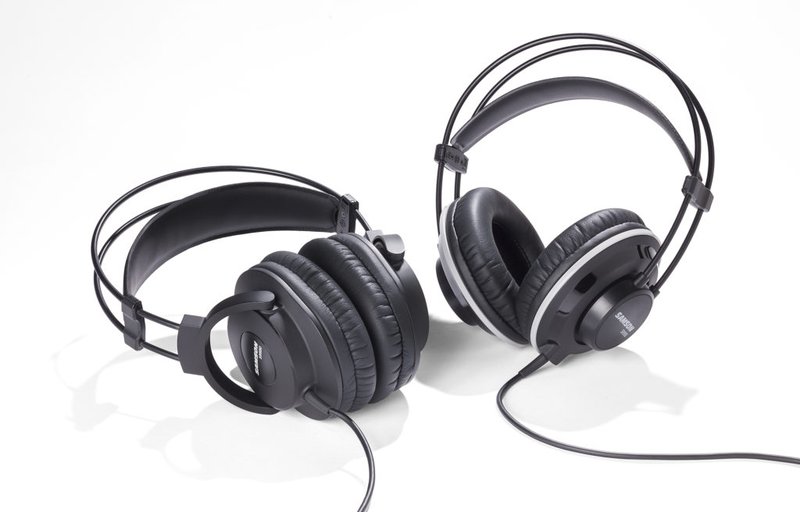 SR880 & SR990 Studio Reference Headphones
We are introducing two new headphones in our SR Series line. The SR880 and SR990 headphones are lightweight, circumaural, closed-back studio reference headphones with 50mm drivers. Optimized for use in the studio or for critical listening, the headphones feature wide, flat frequency responses, rich bass, smooth mid-range and extended highs. SR880 includes high-protein leather earpads, and the SR990 includes high-protein leather as well as velour earpads for long comfortable listening sessions. The headphones have an 8′ (2.5m) cable and include threaded 1/4″ gold-plated adapter.
The NAMM Show is one of the world's largest, most important music product trade shows, attended by all the industry's premier decision makers. Samson (Booth 14116, ACC North, Level 1) will showcase new products at the 2020 NAMM Show from January 16–19.