Getting Great Sound for Video Conferencing and Instruction
Meetings and Instruction
One of the main things that can drag down any lesson or presentation is bad sound. Most webcams have audio that is plagued with echo, unclear frequencies, and terrible background noise. The more folks with bad audio you add to an online presentation, the more the problem is compounded. Using external audio devices with your favorite online conference software is a snap, and there are several types of microphones you'd want to consider to enhance your online presentation experience.
Matt Vanacoro demonstrate how to enhance the audio for video conferencing applications such as Zoom, Google Meet, Microsoft Teams and Skype.
A Better Webcam Mic
Using a dedicated microphone can help you be understood and reject background noise better. The Samson Go Mic is a simple solution that plugs in your USB port and can 'take over' the microphone on your computer with a better one. Your voice will be clearer, your words will be understood better, and your audience will be more engaged. One great thing about the Go Mic is that you can clip it on to your laptop or have it sit on its own stand. This allows you to move the camera around the table if you have multiple presenters and still have everyone be heard, something that can't easily be done without moving the entire computer when using a webcam.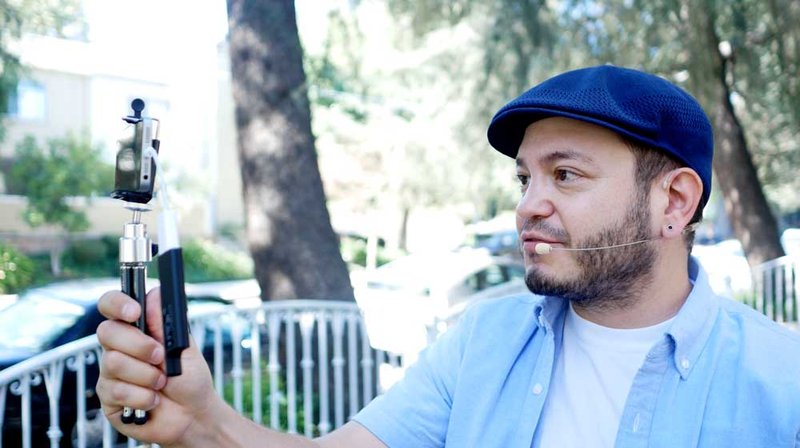 Wired for Sound
If you are the only person presenting and you'd like to keep your hands free, consider a wireless lavalier mic or one that puts the capsule right by your mouth. The Samson XPD2 Headset is ideal because you don't have a complicated receiver to set up — just a small USB device that plugs directly into your computer. You then clip on the transmitter bodypack, put the microphone behind your ear, and you've got excellent (and very isolated) sound. The XPD2 will make sure your audience hears your voice, and only your voice. It has a full and clear sound that will help you get your point across.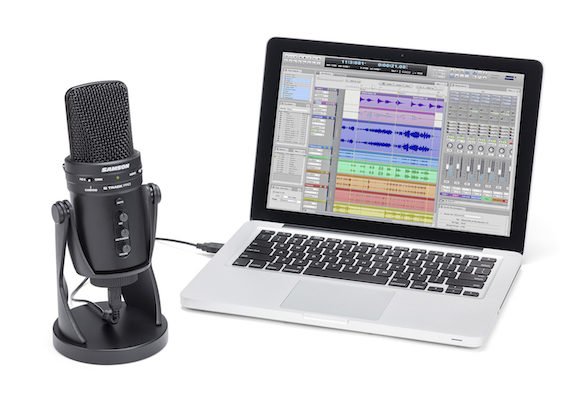 Welcome to the Show
If you are interested in the highest quality audio, it's always best to look at a condenser mic. The Samson G-Track Pro allows you to put the microphone on a desk, but still pick up sound as if you were right up against it. You can mic a group of people at a table, a musician, two face-to-face interview guests… you name it! With a dedicated mute button as well as audio gain control, this mic gives you the options you need to sound great. The G-Track Pro even has a second input for another audio device or an instrument if you have a musical guest!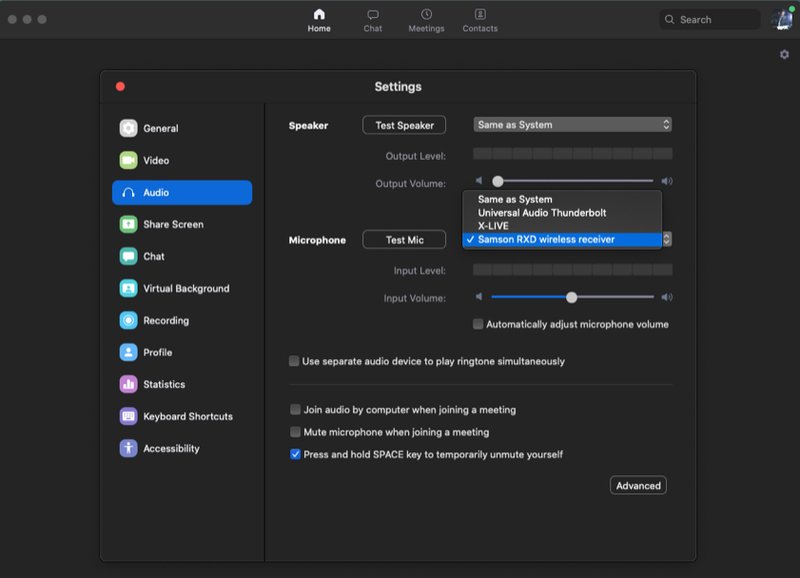 Choose Your Weapon
In your audio conferencing software, there's going to be a place where you can pick your 'audio device'. You can see here in the Zoom preferences menu, there is an entire screen dedicated to audio. From here, look for the 'audio input device' or 'microphone' and choose your Samson product once you have it plugged in. That's all there is to it! Your online videoconferencing software will now use your Samson mic instead of the computer's built-in microphone, and people will finally hear what you have to say!