Grant Funding and Audio Tech Solutions: Ideas for the Classroom
With an infusion of both federal and state funding for education, it has become approachable for teachers, administrators, and nonprofits everywhere to equip their spaces for technology driven instruction. When applying for these types of COVID-related grants (such as ESSER and American Rescue Package Grants), there is still a big push for technology solutions to help students social distance, maintain continuity of instruction when remote, and to address learning loss through innovative means. Here are a few ideas to help you do that through audio technology. These items can be part of a comprehensive approach to addressing social distancing, remote learning and other challenges that are currently targeted by a variety of grants and funds.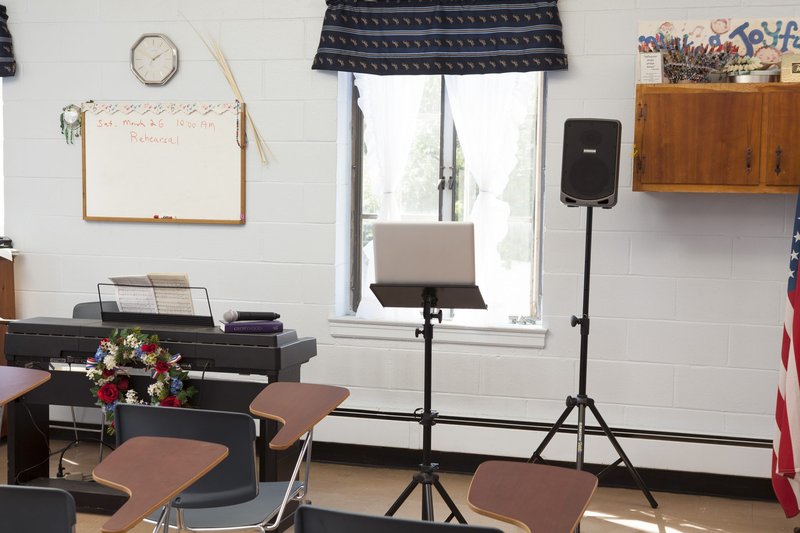 Spreading Out
Enacting social distancing within classrooms is no easy feat for the teacher. With students spread apart farther than ever, many teachers are reporting voice loss and vocal strain. Students are also experiencing difficulty in hearing and understanding instruction. A portable PA system can help the teacher speak at a normal level while projecting instruction to the farthest corners of the room. The Samson Expedition Rechargeable PA systems are simple to set up within seconds and they are extremely portable for use in instructional spaces of all kinds – including outdoors!
There are many configurations of Expedition portable PA systems available with some that include wireless microphone systems that range from headworn to handheld. Bluetooth connectivity allows the teacher to make sure that when they are playing media, the students in the back of the room (who are now six times farther away than they were before in some cases) will hear every sound clearly from a teacher's laptop.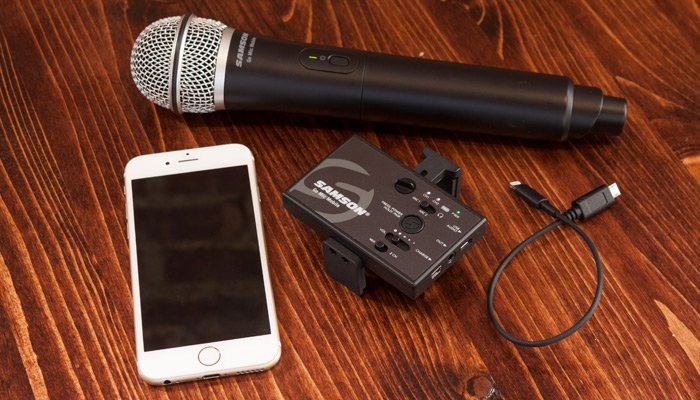 Half in, Half out
Ensuring the continuity of instruction is a bigger priority than ever. With students in and out of class on a daily basis due to quarantine, making sure they can access instruction from home is crucial. Ensuring that a teacher can quickly add a quality audio stream for students attending a class remotely is a must. Laptop microphones are inadequate as they pick up a ton of background noise, are prone to low volume levels, and are often intelligible to students unless the teacher is sitting right in front of the laptop.

Enter the Go Mic Mobile! This wireless mic solution from Samson is incredibly easy to use. It can plug directly into a teacher's computer or a mobile device like a phone or tablet. The teacher is then free to walk around the classroom with a wireless lavalier or a wireless handheld mic. Students will hear the instruction clearly and directly, and there is no special software to install. Whether it's Zoom, Google Meet, Microsoft Teams, or more – the Go Mic Mobile works simply and effectively with remote meeting software.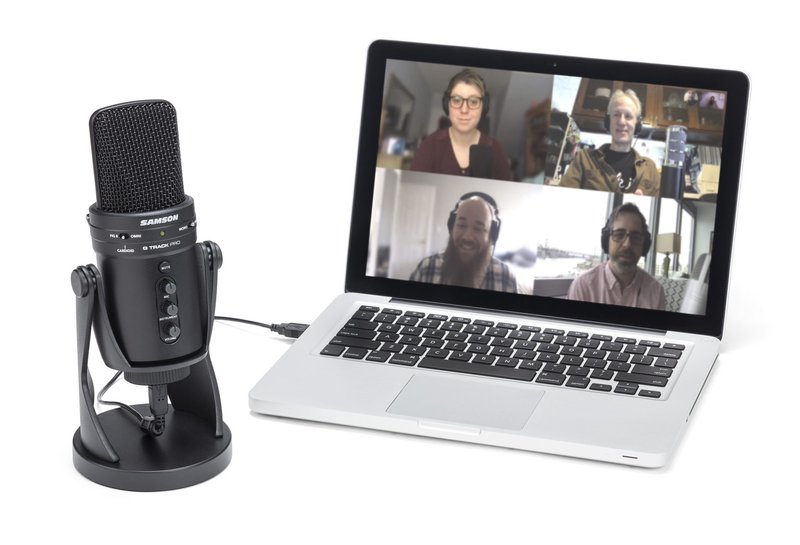 At the Desk
For the teacher who doesn't need a wireless solution, a USB microphone can ensure that both student and teacher can communicate clearly and without difficulty. Whether it's the desktop solution of the Samson G-Track Pro or the more portable Samson Satellite mic, a USB microphone can plug right into any device. These mics can sit on a desktop and instantly make school to home communication intelligible and engaging. 
Next Level
For the high-tech teacher who wants to wire up multiple media sources, an audio interface can make lessons in class and at home incredibly exciting. The Samson MediaTrack 4 channel mixer and USB audio interface allows you to connect wireless microphones, Bluetooth audio, wired microphones, mobile devices, and more! If your lessons call for multiple things to be plugged in and streamed to other places like home instruction, remote meetings, or screen capture – the MediaTrack is the perfect solution. It is even rack mountable so it can easily be integrated with existing sound systems!
Work With Your Administration
As always, accessing grant funds is a complex process that should be done hand-in-hand with administration. Most grants require a multi-layered approach to address specific needs. These devices can be a great start to a comprehensive plan to ensure that no matter where your students are, they will continue to receive the great instruction you typically provide!