Lauren Engel — A Podcaster and Photographer on the Go
Lauren Engel's informal, engaging podcast Sidewalk Talk on YouTube features her casually interviewing photographers, videographers and artists involved in electronic dance music (EDM), pop and rap as she walks down the street. The young, internationally minded content producer started this woman on the street podcast in her native Hong Kong, continuing the show when she moved to Los Angeles. Prior to her move to L.A., Lauren – who was born to American and Chinese parents – spent stints in New York City, Sydney and Boston. Also a photographer, she has traveled for shoots to England, Switzerland, Australia and America. Lauren's work has been published in Vogue France, GQ France, Harper's Bazaar Australia, Hypebeast and Highsnobiety, among others. One of her most notable assignments was for a product shoot in Hong Kong with Dr. Dre and Kendrick Lamar. Lauren regularly photographs and interviews artists for C-Heads Magazine, having covered JoJo, Flume, A-Trak, G-Easy, Klingande, Alison Wonderland, Yung Lean and Mija.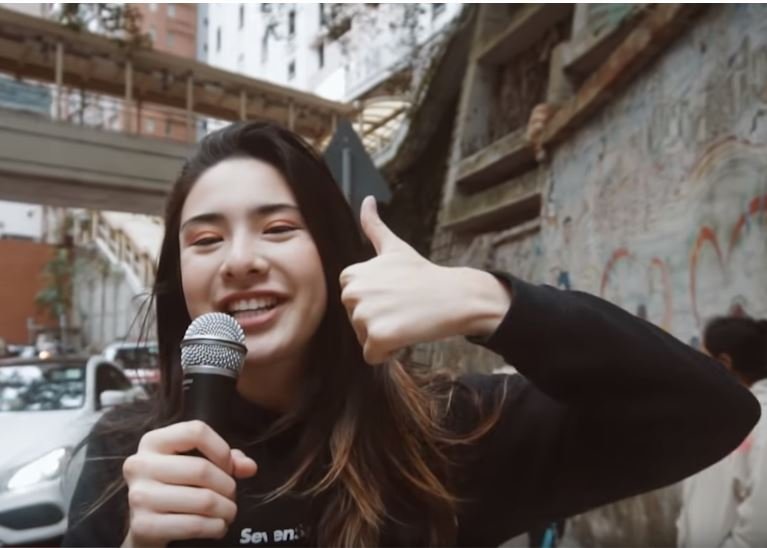 It was Lauren's passion for music – particularly the EDM scene – that led her to develop Sidewalk Talk, which has featured the likes of actor-musician Chandler Riggs (Walking Dead, Eclipse), Getter, Eden, Higher Brothers, Virtual Riot, Ramzoid, Illenium, NGHTMRE, San Holo, Boombox Cartel, Snails and Keiynan Lonsdale. The burgeoning popularity of Sidewalk Talk has led Lauren to produce multiple content streams under the show's banner – with her on-the-go work aided by the use of Samson microphones. For the series EDM Trivia – which sees Lauren inviting a panel of guests to answer trivia questions about the scene – she relies on Samson's Go Mic Mobile, a wireless, broadcast-quality audio system for smartphones (Apple and Android), with options for both handheld and lavalier mics. For EDM News and EDM React, she uses Samson's G-Track Pro, a pro-grade USB microphone with audio interface. We caught up with Lauren while she was in Hong Kong.
Tell us about Sidewalk Talk and your various other programs about EDM.
I started Sidewalk Talk around a year and a half ago, and it's now at over 36,000 subscribers via YouTube. I was initially inspired by the hip-hop-oriented program No Jumper. It was cool to see someone starting their own interview show without any publication backing. Adam Grandmaison, the host of that podcast, was able to interview the artists he wanted to, and to set his own release dates for the interviews. I also get inspired by the Digiday podcast; they interview a lot of big media companies, with a lot of insights. I have multiple programs now, including Sidewalk Fundamentals, Sidewalk Docs, EDM News, EDM Reacts, EDM Trivia, Love Talk, plus office tours, house tours, etc., and they're all on the Sidewalk Talk channel. I plan to make higher quality content – better documentary-style interviews and show coverage.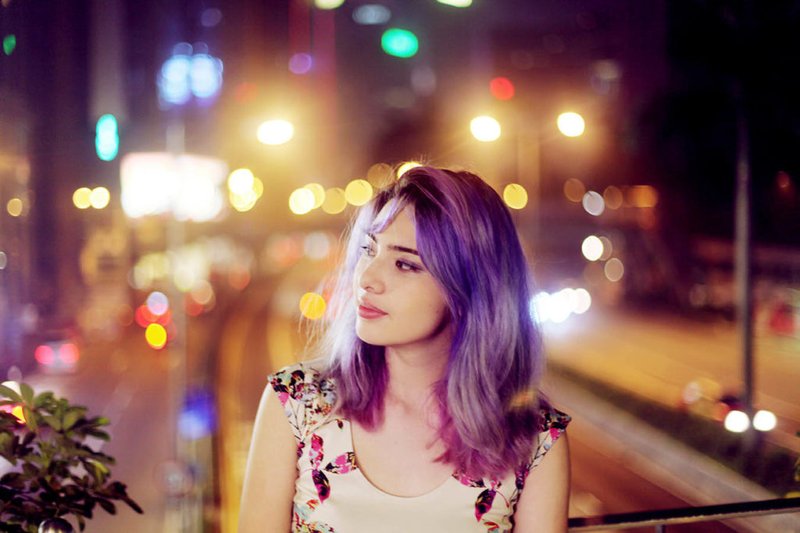 What is the special appeal of EDM for you?
I love the people who work in EDM – the artists are super friendly, easygoing and professional. The fans are also very supportive and love that they are part of the scene. It's a great community to be a part of and try to grow. I like how interactive it is with the live shows and their visual aspect. For me, Sidewalk Talk is about contributing to this community. There were so many EDM blogs covering all the latest songs and doing interviews, but over time, they fizzled out and didn't pivot to video. I want to be the main video entity to cover EDM, enabling the fans to have a closer connection with the artists.
What draws you to those artists you have been featuring on the programs?
I'm drawn by their music and their branding, and if they have been requested on my channel. Stefflon Don – I want her to blow up in the U.S. Aya Nakamura and Lauv will get bigger, too.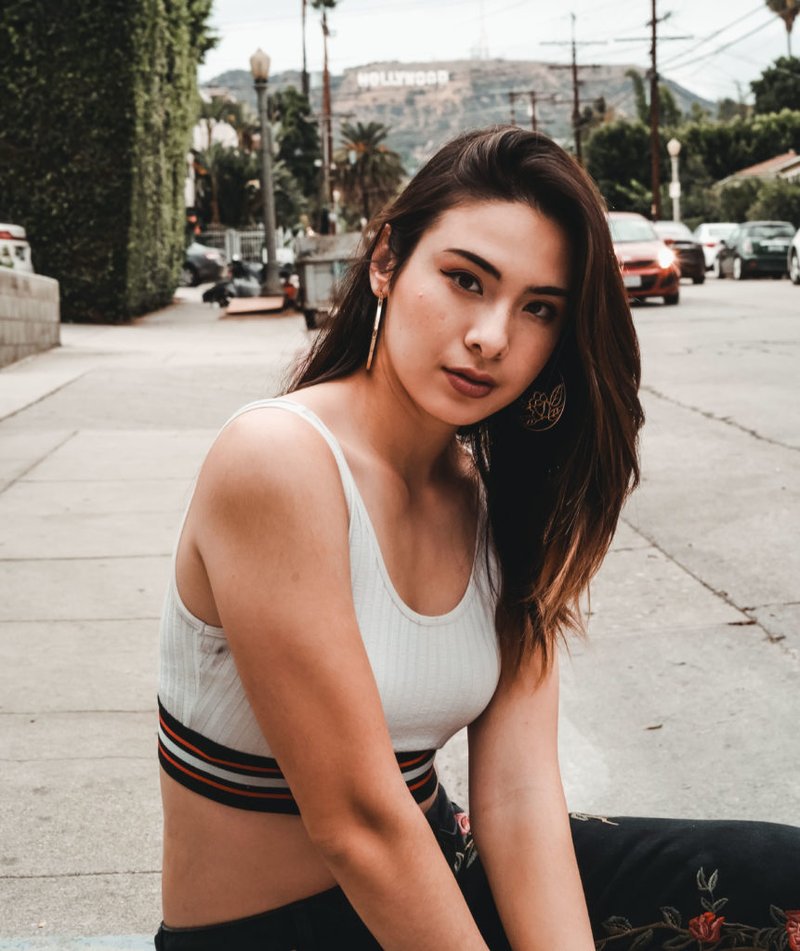 You were born and raised in Hong Kong – what's it like there for a creative person?
The creative scene in Hong Kong is small, but people were welcoming. I was able to work on a lot of projects at a young age. I started Sidewalk Talk in Hong Kong, but was mostly practicing the format with supermodels, athletes and musicians there. But I wanted to push myself a bit more, as Hong Kong can be limited creatively – so I decided to move to Los Angeles, where I've been now for around a year and a half.
How does your work as a photographer dovetail with your work producing content with audio for YouTube?
I got into my channel through being a photographer for various publications. I also picked up videography over the years, so everything kind of meshed together. I still photograph all the people I interview and share the images on social media. As a photographer, I was initially inspired by Nirrimi. She's an Australian photographer only few years older than I am, but around age 17, she had already photographed a Diesel international campaign.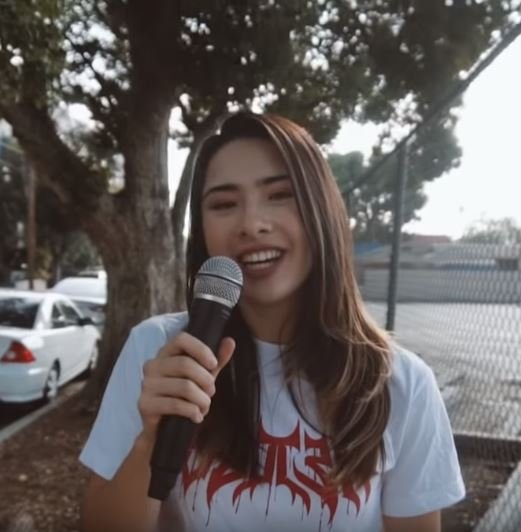 What do you like about using Samson's Go Mic Mobile and G-Track Pro to produce your audiovisual content?
I love how easy they are to use. I'm not really a manual person, and I was able to figure out how to use everything intuitively. I've been using Samson mics for nearly a year now. Each mic I use fulfills a different purpose, and I use my Samson gear for more of the indoor videos like EDM Reacts and the podcast. I love to use the Go Mic Mobile when I do a documentary-style video and shoot the artists from a distance. I love how it connects to my phone – super easy.
Samson mics give me excellent audio – the sound is absolutely amazing, really elevating the quality of my videos! If I didn't have professional mics for my podcasts, it would be difficult for my audience to listen to them, especially over a long period of time. I just filmed a series for my news show in noisy Hong Kong and was so surprised that the Samson Go Mic Mobile barely picked up any sound from my surroundings. When I previously used subpar gear, those mics used to pick up the ambient sounds as well, so it was more difficult to hear the person speaking.
How did you learn about Samson microphones?
The team over at Samson saw one of my Sidewalk Talk videos and reached out to me! I had just started my series, and it was so cool that they already saw the vision for my channel.