Affirm
As low as 0% APR available for orders $199 and up.
Learn more
Only Left
Preorder Today
Coming Soon
Call to order
We're sorry, but this item is unavailable.
Get it by
when you order within
Great for:
Fitness
,
Theater / Production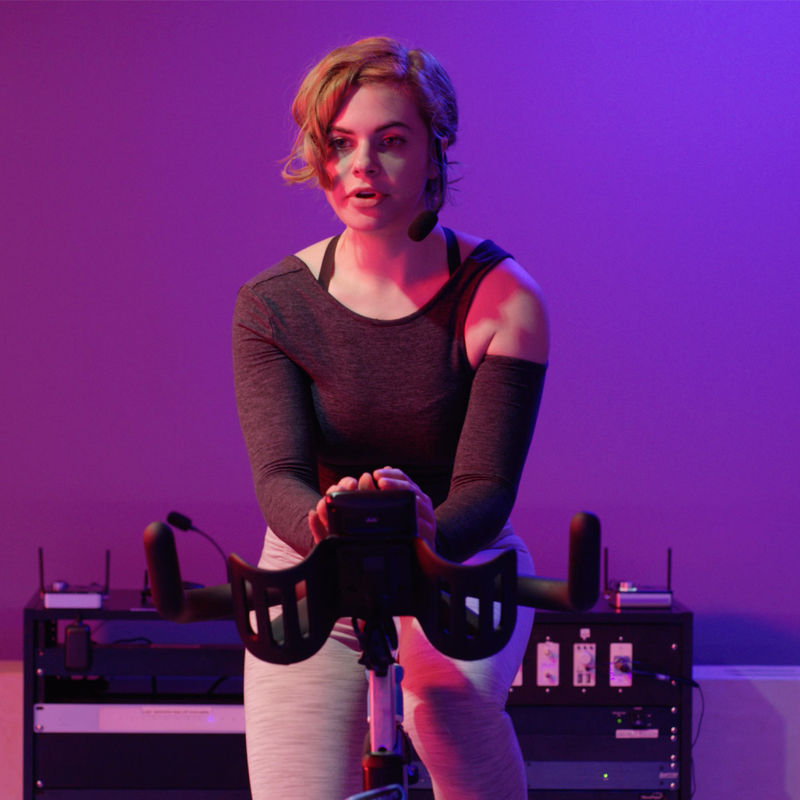 Unleash Your Workout Potential
While Samson revolutionized wireless with the original AirLine transmitter, the AH9 is the exciting next chapter in the story. With its micro design, the AH9 transmitter attaches directly to the headset microphone, eliminating beltpacks and cables from the setup.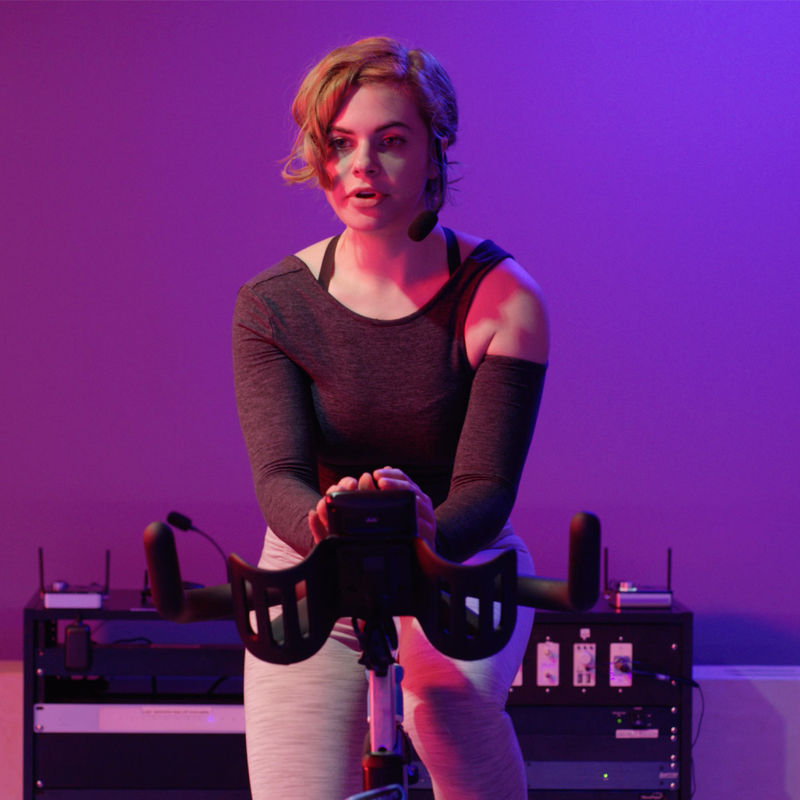 Micro Wireless Design, Macro Wireless Performance.
Vocal care is extremely important when teaching group fitness classes. Making sure your students can hear you without yelling not only makes the class more enjoyable, but also reduces the stress on your voice. The AirLine 99m wireless system allows you to be heard loud and clear without restricting your movement.
AH9 Micro Transmitter

The AH9 transmitter mounts directly to the included Qe headset, eliminating belt packs and cables, ideal for active performers. In addition to a 300' operating range, the AH9 features easy-access gain and mute controls, a low-battery LED indicator, and an 8-hour rechargeable lithium-ion battery.

Qe Fitness Headset Microphone

The QEx is a lightweight headset that fits comfortably around your ears and head with an adjustable strap for a secure fit when needed. An adjustable stainless steel metal gooseneck with a waterproof condenser microphone prevents corrosion from prolonged exposure to moisture, which is common in fitness environments.

AR99m Tabletop Receiver

The micro-sized AR99m True RF Diversity receiver offers frequency-agile UHF operation with 100 available channels to ensure reliable wireless performance. The receiver offers easy setup with a one-touch scan that analyzes and selects the clearest operating channel, an infrared set to pair the transmitter with the receiver, and XLR, 1/4" and 1/8" output connectors.

Even More Wireless

A USB port on the AR99m receiver can be used to charge the AH9 transmitter or integrate a Samson XPD Series wireless system (sold separately) to make it a dual receiver.
Instruct with Confidence
Experience freedom and clarity with the Samson AirLine 99m Fitness Headset wireless system - perfect for active aerobics instructors looking for a high-definition, portable and durable solution.
Features / Specs
AirLine 99m Fitness Headset Wireless System
Frequency-agile UHF wireless system
100 operating channels across 24MHz bandwidth
Up to 8 simultaneous systems per frequency band (region dependent)
AH9 Wireless Micro Transmitter
Micro transmitter mounted directly to a double ear headset (no beltpack or cable required)
Water/sweat-resistant Qe headset microphone with condenser capsule
Up to eight hours of battery life using built-in rechargeable lithium-ion battery
Sealed gold contact charging connector
Low battery LED indicator
300' operating range (line-of-sight)
Variable Gain control
One-touch Mute
Windscreen included
AR99m Wireless Micro Receiver
True RF Diversity micro receiver design minimizes dropouts
Set button scans/selects optimal channel options
IR sync wirelessly matches transmitter to receiver frequency
Tone key prevents unwanted noise when transmitter is off or out of range
Channel and Ready/IR/Peak LED displays
Balanced XLR, unbalanced 1/4" and unbalanced 1/8" outputs
USB port for adding a Samson XPD Series wireless system or charging AH9 transmitter
Rotary volume knob with integral power switch
1/4-wave antennas
Specifications
System

| | |
| --- | --- |
| Working Range | 300' (100m) line of sight |
| Audio Frequency Response | 50 Hz - 15 kHz |
| T.H.D. (Overall) | <1% (@AF 1 kHz, RF 46 dBu) |
| Dynamic Range | >100 dB A-weighted |
| Signal to Noise | >95 dB |
| Tone Key Frequency | 35 kHz |
AH9 Transmitter

| | |
| --- | --- |
| Input Gain Range | 20dB |
| RF Power | 10mW EIRP |
| Power Requirements | 3.6V 500mAh |
| Lithium Ion rechargeable battery | |
| Battery Life | 8 hours |
| Dimensions | 5.9" x 6.7" x 3.9" / 150mm x 170mm x 100mm |
| Weight | 0.13lb / 60g |
AR99m Receiver

| | |
| --- | --- |
| Audio Output Level 1/8" (3.5mm) & 1/4" (6.3mm) jack (unbalanced) | +14dBu |
| Audio Output Level XLR jack (balanced) | +9dBu |
| Audio Output Impedance 1/8" (3.5mm) & 1/4" (6.3.mm) jack (unbalanced) | 810 Ohms, |
| Audio Output Impedance XLR output jack (balanced) | 240 Ohms |
| Sensitivity | 100dBm/30dB SINAD |
| Image Rejection | >50dB |
| Operating Voltage | 15VCC 600mA |
| Dimensions (LxWxH) | 4.3" x 3.74" x 1.5" / 110mm x 95mm x 39mm |
| Weight | 0.42lb / 192g |
More Fitness Wireless Systems
Compare Fitness Wireless Systems
AirLine 77 Fitness

AirLine 88x Fitness

AirLine 99 Fitness

AirLine 99m Fitness

AirLine XD Fitness

AirLine XDm Fitness

Type
UHF
UHF
UHF
UHF
2.4GHz Digital
2.4GHz Digital
Frequencies
1
100
80
100
n/a
n/a
Compatible Systems per band
6
8
8
8
2
2
Mic Capsule
Qe Fitness Headset
AE50x capsule (integrated into transmitter)
Qe Fitness Headset
Qe Fitness Headset
Qe Fitness Headset
Qe Fitness Headset
Transmitter Battery
1xAAA / 8 Hours
Lithium Ion Rechargeable / 8 Hours
Lithium Ion Rechargeable / 8 Hours
Lithium Ion Rechargeable / 8 Hours
Lithium Ion Rechargeable / 6 Hours
Lithium Ion Rechargeable / 6 Hours
Receiver Type
Half-rack
Half-rack
Half-rack
Tabletop
USB Stick
Tabletop
Rack-mountable
Yes - Rack kit included
Yes - Rack kit included
Yes - Rack kit included
No
No
No
Receiver Output Connections
XLR, 1/4"
XLR, 1/4"
USB, 1/8"
XLR, 1/4", 1/8"
USB, 1/8"
XLR, 1/4", 1/8"
Antenna Distribution Capable
No
No
Yes
No
No
No
Downloads & Manuals
Additional Materials